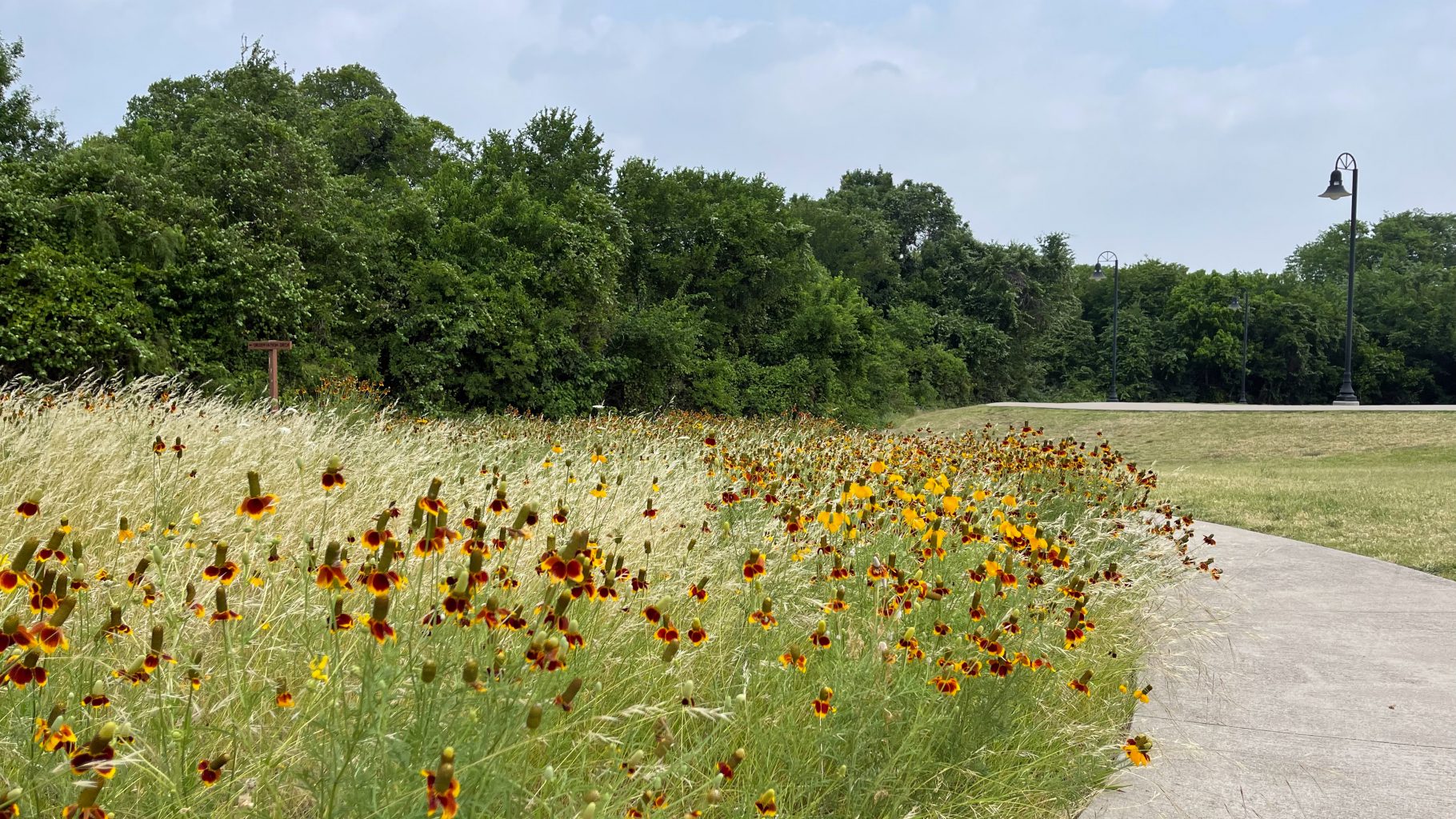 Coppell Nature Park
The Park is a natural habitat for hawks, coyotes, bobcats, and other animals. More than 130 different species of birds migrate through the park each year and numerous types of native vegetation may be found within the Park.
Coppell Nature Park is a 66-acre park with more than 5 miles of trails located within Wagon Wheel Park on the west side of Coppell.
Park hours are daily from sunrise to sunset. Dogs are allowed but must be leashed. Other pets, bicycles and strollers are not allowed within the Nature Park as they will disrupt the ecological balance of the park.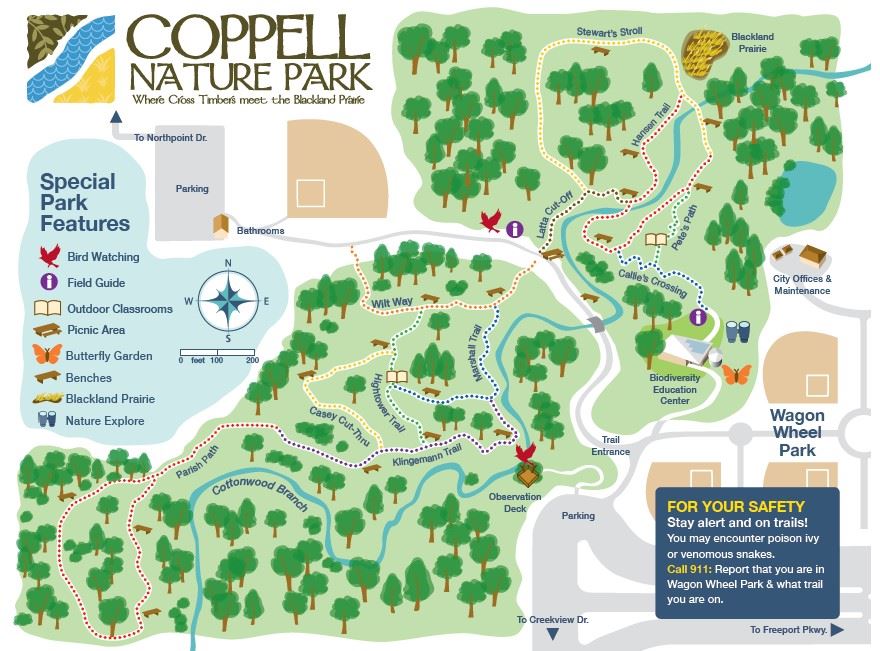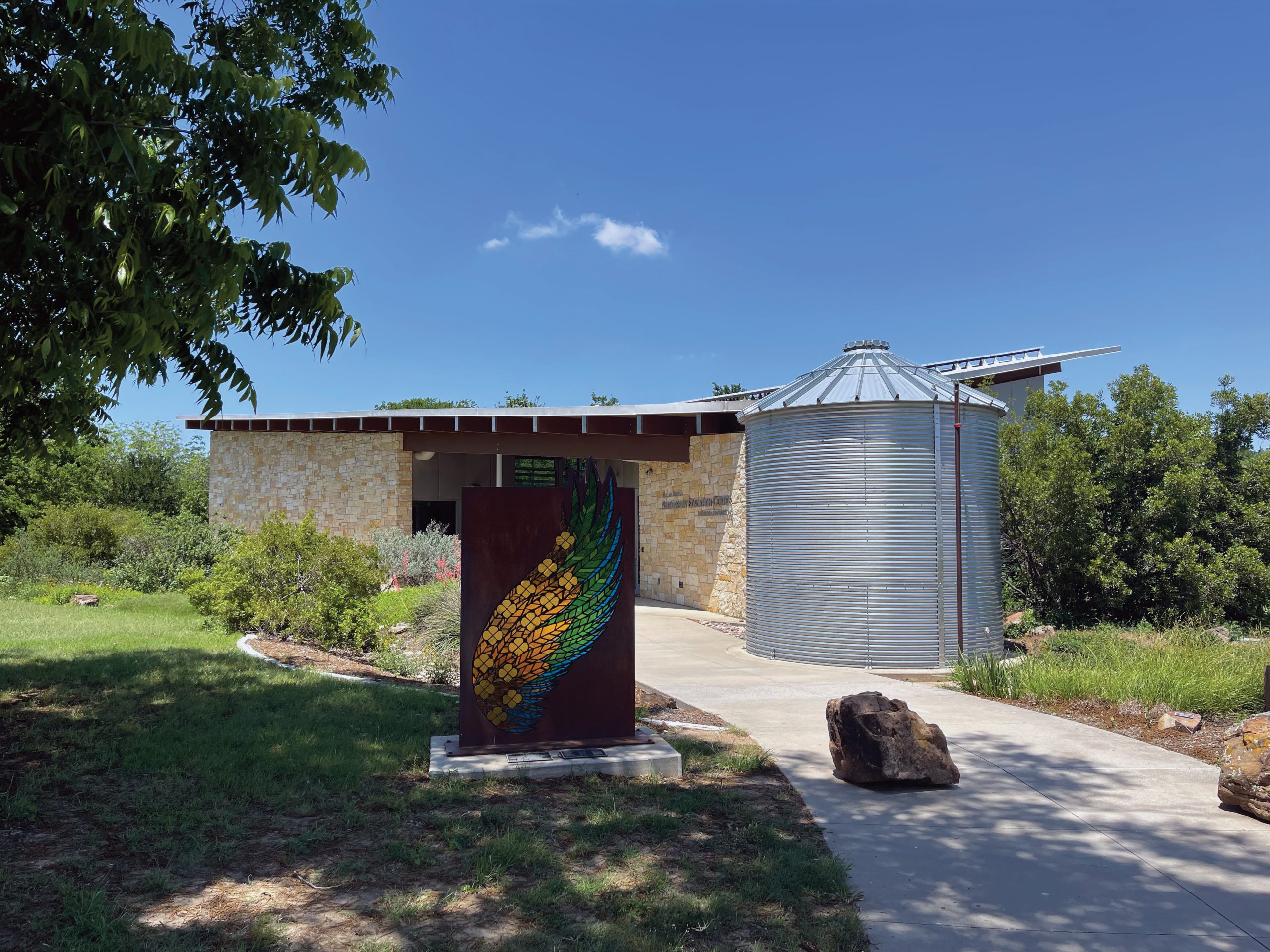 BioDiversity Education Center
The Biodiversity Education Center at Coppell Nature Park promotes and provides hands-on environmental education. Participants of the education programs, for both school and the com​munity, observe and learn about local flora, fauna, and environmental sustainability issues, as well as develop a deeper connection to their environment through nature.
A wide variety of community programs are offered for all ages including annual festivals, environmental education and gardening classes, school field trips, nature walks and community improvement days. The Center is open to the public during visitor hours on Tuesdays, Thursdays and Saturdays from 9 am – 12 pm and during scheduled programs.
The Biodiversity Education Center was designed with "green" construction features. The building receives power from 96 solar panels and includes a cistern that captures 9,400 gallons of rainwater. Landscaping around the Center features Texas native and adaptive plants, reducing water consumption and providing a habitat for wildlife such as butterflies, hummingbirds, birds, and bees.